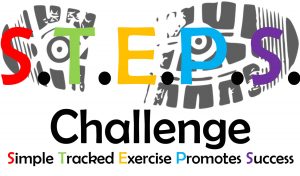 Congratulations to all the teams for partaking in the STEPS Challenge! The following teams FINISHED the challenge by walking all the way from Monroe County, WI to Monroe County, NY and BACK!!
Alive at Five
Holy Walkamolies
Monroe County Milers
Pam's Peeps
Sweet Steps
The Sole of Monroe
Wine & Wisdom
Congratulations to Pam Pipkin who walked the farthest of any participants; 1,463,258 steps! (That's a LOT of steps!)
And a BIG Congratulations to team The Sole of Monroe for walking to and back from Monroe County, NY in only 5 shorts weeks and winning the competition!
Thank you for your participation in the STEPS Challenge! If your team finished the challenge, was the winning team, or you are the winning participant, please stop by the Extension office to pick up your prize bag!
Check out the final statuses here: STEPS Challenge Updates
And a BIG THANK YOU to our sponsors!