The Monroe County Invasive Species Workgroup is a cooperative effort led by Monroe County Land Conservation, DNR Forestry, Fort McCoy, and UW Extension. For more information on the group contact Kevin Luepke, 608-388-4331.
Latest News and Announcements
Unsolicited Seeds – The Wisconsin Department of Agriculture, Trade and Consumer Protection (DATCP) has been notified that some Wisconsin residents have received unsolicited packages in the mail containing seeds that appear to have originated from China. The types of seeds in the packages are currently unknown and may contain invasive plant species. Similar packages have been received in other locations across the United States.
Upcoming Events

October 19, 2020 Bangor Garden Club – details to be finalized

Links of Interest
Midwest Invasive Plant Network
USDA Invasive Species Information Center
Wisconsin DNR Invasive Species site
UW Extension Invasive Species I.D. and Impacts at WI First Detectors Network
Great Lakes Early Detector Network App- Getting Started Guide- pdf
New Invasive Species to be on the Lookout for in 2018- pdf
Work Group Meeting Notes and Related Items
June 11, 2020 Meeting Minutes
May 7, 2020 Meeting Minutes (meeting held via Zoom)
February 6, 2020, CORE Meeting Minutes
Buckthorn Control Article from Newspaper
January 9, 2020, CORE Annual Meeting Minutes
October 24, 2019 Meeting minutes

October 24, 2019 Pre-meeting poison hemlock meeting report
September 6, 2019 pre-meeting site visit minutes
September 6, 2019 Meeting Minutes
July 9, 2019 Meeting Minutes
March 28, 2019 Meeting Minutes with pre meeting site visit pictures.
January 24, 2019 Meeting Minutes
December 6, 2018 Meeting Minutes
November 10, 2018 Meeting Minutes- Town of Scott Hall
September 6, 2018 Meeting Minutes
Pictures of buckthorn pre and 1 week post treatment with Garlon 4 and diesel carrier
August 3, 2018 Pre-Meeting Pictures
August 3, 2018 Meeting Minutes
June 28 Meeting Minutes
June 28 Pre-meeting field walk notes
June 14, Field Day Notes (pdf)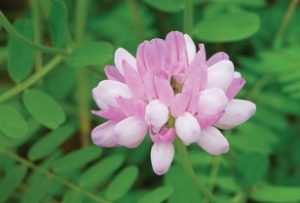 May 31 Roadside Mowing Teleconference Notes (pdf)
May 17, 2018 Workgroup Meeting Minutes
May 17, 2018 Pre-meeting site visit notes at Pineview Campground Ft. McCoy
March 29, 2018 Workgroup Meeting Minutes
March 29, 2018 Autumn Olive & Bristly Locust site visit pictures
March 6, 2018 CISMA Meeting Minutes
Pictures from March 6, 2018 CISMA meeting
February 1, 2018 Japanese Barberry Site visits
February 1, 2018 Meeting Notes
December 14, 2017 Honeysuckle Field Tour Notes
December 14, 2017 Minutes
December Article on Eurasian Honeysuckle- Tomah Journal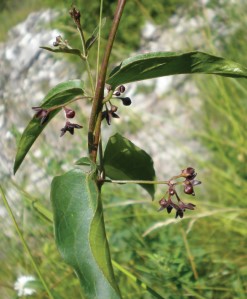 Eurasian Honeysuckle Article- Monroe County Herald
October newspaper Article on Japanese Knotweed
October Meeting and Buckthorn Update
September Meeting and Japanese Knotweed Update
August 8th Update from Towns and Hwy Dept 
June 2017 Meeting Notes
March 23, 2017 Meeting Notes