One of the biggest challenges to family well-being is financial security. Our educational programs aim to teach families how to best meet their future financial needs while still keeping pace with day-to-day expenses. We help individuals and families learn money and resource management skills in earning, spending, saving, investing, health care, and housing. As a result, families are better able to pay down debt, build emergency funds, buy a first home, and save for education.
Latest News and Announcements
Managing Rising Food Costs This fact sheet provides some strategies to minimize the impact of these rising costs.
Coping with Rising Costs This fact sheet provides some strategies to cope with rising prices for gas and food.
Advance Child Tax Credit This fact sheet provides some answers to your questions about the temporary expansion of the Child Tax Credit. Advance Child Tax Credit_Spanish
Wisconsin Shares Information for Families The health and wellbeing of kids in our community is so important, but childcare can be expensive. Here is some information about the program that could help with the cost of child care.
Tools to cope with the financial impact of COVID-19 Resources to help you through financial hardship during the COVID-19 pandemic. Tools to cope with the financial impact of COVID-19 Spanish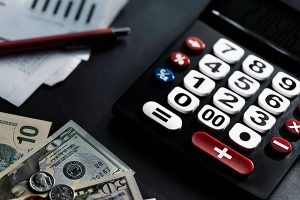 COVID and health insurance Get free help from a health expert.
Resources and Links
Cutting Back and Keeping Up When Money is Tight UW-Madison Division of Extension publication on how to tighten up your budget when your monthly budget needs a tune-up. Cutting Back and Keeping Up When Money is Tight_Spanish
Money Matters Online modules from UW-Madison Division of Extension that you can learn about your financial strengths, gain new money management skills and build knowledge you can share with others–your kids, your spouse, friends, co-workers, and more.
Financial Education UW-Madison Division of Extension's financial education programs help families and individuals achieve financial well being – keeping pace with day-to-day expenses, reaching financial goals, planning for life's unexpected events and securing their financial future.
Rent Smart Online instruction regarding finding and maintaining affordable housing, how to complete an application, why landlords screen applicants, and more tips from UW-Madison Division of Extension.
Managing Your Personal Finances in Tough Times A number of money management resources from UW-Madison Division of Extension.
Pay Down Debt with Power Pay Making "Power Payments" is a widely recommended way to pay down debt faster so you can start saving. This website from Utah State University Extension offers tools that make it easy to implement this strategy. Also features other useful resources like a Spending Plan tool that creates your budget online instead of with a pencil and paper.
Spend Smart Eat Smart This fun, interactive resource from Iowa State University Extension offers a number of useful tools for cutting back on food costs. Meal planning, smart shopping, low-cost recipes and more.
Credit Report Versus Credit Score Find out what the difference is between a credit report versus a credit score. Credit Report Versus Credit Score_Spanish
Additional Resources:
Choose to Save Hundreds of useful on-line articles and tools related to saving and managing money. Includes money-saving tips, links for kids, calculators for credit card debt, retirement, college and more.
ABLE National Resource Center (Achieving a Better Life Experience) The ABLE NRC is the leading source of objective, independent information and best practices related to tax-advantaged ABLE savings accounts for individuals with disabilities and their families. They function similar to 529 accounts that are used for post-secondary education savings.
FirstGov.gov The official U.S. gateway to all government information, is the catalyst for a growing electronic government, including consumer information.
Federal Trade Commission Works to ensure that the nation's markets are vigorous, efficient and free of restrictions that harm consumers.
The Investors Clearinghouse Investor education resources from 21 leading non-profit, governmental and self-regulatory associations and agencies; provides investors with access to a full range of information needed to make wise investment decisions.
Ballpark Estimate An easy-to-use worksheet that helps consumers identify approximately how much to save in order to fund a comfortable retirement. Can be completed on paper or online to let the computer do the math. Designed for consumers with more than 10 years left before retirement.