Resources
UW-Extension Safe & Healthy: Preserving Food at Home
UW-Extension Learning Store on Food Preservation and Safety
National Center for Home Food Preservation
So Easy to Preserve- University of Georgia
UW-Madison: Food Safety & Health
Commercial Food Safety from Penn State
Fresh Preserving by Ball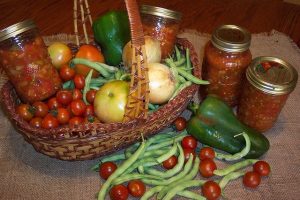 The Bad Bug Book
This is a listing of foodborne pathogens and toxins. It is a useful resource in determining what bacteria, parasites, viruses, molds, and toxins might be found in foods.
Home Food Preservation Site – Pennsylvania State University
A very complete site with information about suppliers, kitchen unit converters, and includes the USDA canning guide.
Additional Resources